Nationwide Phlebotomy Staffing Company
Start Your Career Today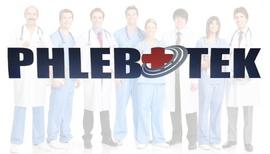 Phlebotek provides phlebotomists and medical assistants to all sectors of the health care / medical industries nationwide. Everyday, we receive calls from doctor's offices, hospitals, clinics, blood banks, laboratories and health screening companies looking for a phlebotomist or medical assistant in their area. These organizations might need a part time, temp, full time, per-diem, in-home or phlebotomy intern.
By applying on our website or uploading your resume, you are registering yourself as a phlebotomist or medical assistant in your area. We will then be able to contact you directly if there is a need for a phlebotomist in your area with your skill set.
Phlebotek, an Equal Opportunity Employer, currently has staffing operations in all 50 continental states. We help find jobs for thousands of people. In addition, many of our Phlebotomists are also experienced Medical Assistants, Mobile Phlebotomy Technicians or Paramedical Examiners.
Phlebotek Phlebotomy Staffing is proud to be defined by where we have been, who we have helped and our national reputation for uncompromising service. Our recruiting techniques have provided a distinct advantage in the phlebotomy industry. From recruitment to replacement, Phlebotek realizes that the key to quality is in the details.
+ Add Text Block